Addicted to Plastic? Here's How to Cut Down
Got plans this July? Why not join an estimated 326 million people in 177 countries around the world as they challenge themselves to ditch single-use plastic in an effort to reduce plastic pollution.
Plastic Free July is an Australian initiative to raise awareness of the problems with single-use disposable plastic by challenging people to pledge to do something about it.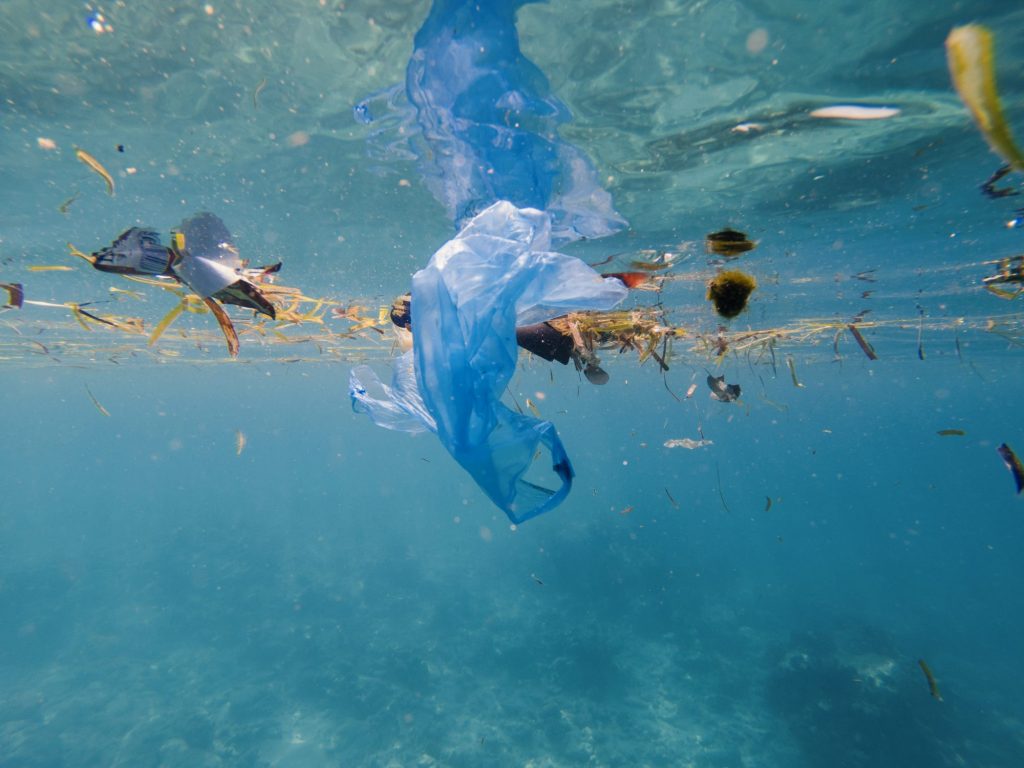 What's the deal?
It's safe to say that plastic is everywhere. Be it a bag, wrapper or bottle, it's in your shopping trolley, bathroom cabinet, gym bag and littered all over our coast. Our oceans, marine life and ecosystems are ingesting it.
The issue with plastic is that it was designed to last and yet we're using it once, throwing it out and it is not breaking down. When plastic is littered, it begins its journey to our waterways, beaches and oceans where it slowly, very slowly, begins to break down into millions of pieces.
The best current estimates say six to 12 million metric tonnes of plastic are going into the ocean each year, making marine debris a major environmental issue.
But don't be discouraged – while solutions require global action, real change can also come from small changes by individuals.
Going cold turkey
You've committed and so it's now time to step away from the plastic. If this is completely new to you, I recommend choosing a tried and tested item that is easy and convenient to replace with a non-plastic alternative. For example, swap plastic bags for reusable bags or invest in a reusable coffee cup.
If this isn't your first plastic detox, try raising the bar. Challenge yourself to get creative and avoid plastics with some forward-thinking before hitting the shops. Just a few minutes of planning means you can shop smarter. For example, why not take your own containers to the butcher, buy bread from the bakery instead of in its plastic wrapping from supermarkets or even make your own dips to store in existing containers (mmm, hummus) thereby avoiding the plastic containers they come in.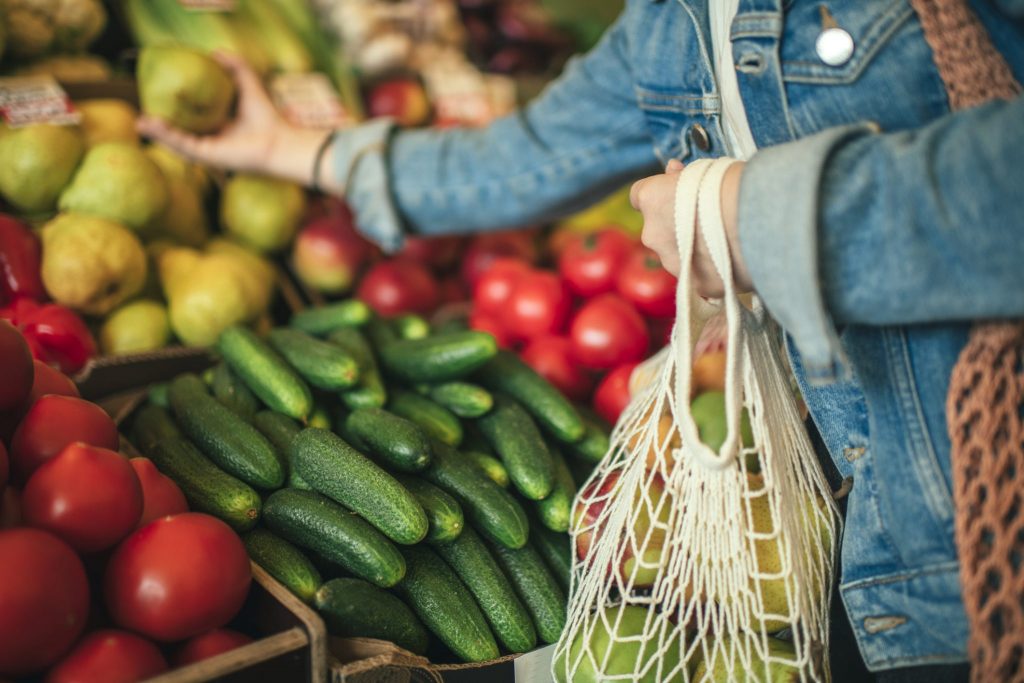 Planning is paramount
Keen to get through your challenge successfully? Organisation and accountability are your new best friends. Get out that diary because you'll find it helpful to write shopping lists and plan where you'll shop. Don't forget to check that you have your reusable shopping bags (cotton bags perhaps?) and your cutlery and cup in your bag.
And should you slip up, don't be too hard on yourself, just remember why you chose to cut plastic and continue on your quest.
Last year, I made myself a deal that if I forgot to bring my reusable cup to work, I had to go without my fresh, barista made coffee. This was a daunting thought that forced me to be diligent and I'm pleased to say that I've stuck with it (real tears are shed on those days when I have to endure instant coffee through the work day).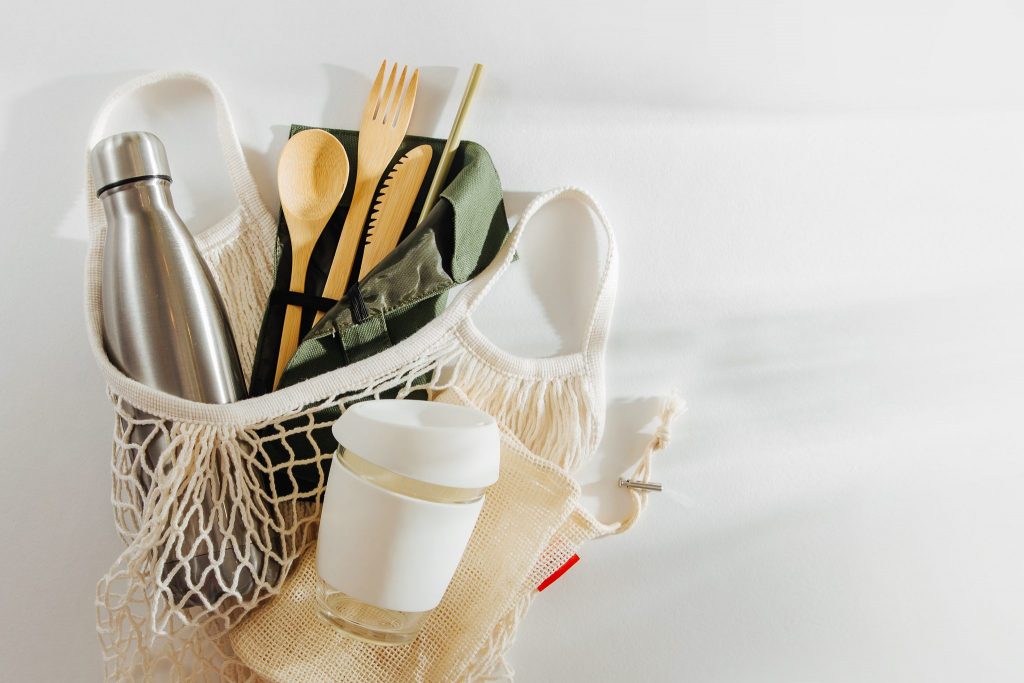 Simple swaps
Think Keepcup, mug or a jar with a lid instead of a café supplied coffee cup (which are generally non-recyclable). Cafes know the drill and will often even give you a discount to use your own cup. Say no to plastic straws too.
Invest in a steel or bamboo set of cutlery for your bag. Replace your plastic toothbrush for a bamboo version. Delve into the endless online world of DIY blogs to learn how to make your own deodorant, beauty and cleaning products. A Google search will bring up a wide range of clever substitutes for those everyday essentials.
Ask your local café to join Plastic Free July
At some point during the month as you make changes and sip from your Keepcup you may think, 'Wow. I'm amazed at how easily I am conquering this. Everyone should be doing this!' When this happens, don't walk but instead, run to your favourite café or bar and ask them if they will use their power as a local business and consider cutting single use plastics from their business model. An action as small as not offering plastic straws instantly cuts down on waste and sends a gentle reminder to consumers that we all need to be more conscious about what we consume.
Are you a business looking to step up and stand out?
There is a real demand from consumers for businesses to become more accountable and sustainable. Create a market edge by choosing to incorporate plastic free items in your business and promote any positive changes to your customers – both online and in store.
Consider replacing disposable plastic cutlery and containers with bamboo or corn starch varieties, both of which can be purchased locally at competitive prices. Consider offering a discount for reusable coffee cups and make it known that you support people who BYO jars and containers for takeaway orders.
Good luck with your plastic detox, not only during Plastic Free July but for all the other months of the year too!